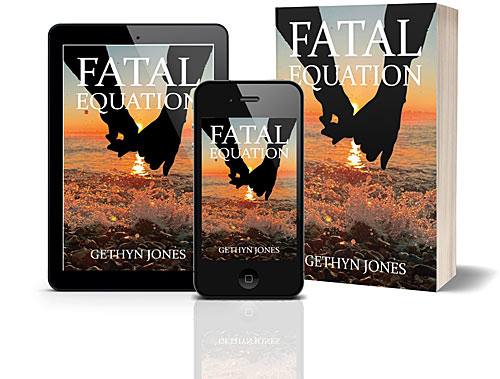 Age Gap Romance Book

"I absolutely love this book. It has everything you could possibly wish for ... can't wait for the next one! Thank you Gethyn Jones." D. Hampshire
"What sets Fatal Equation apart from other age gap romance novels is its fast-paced action, unique plot, and its well-developed characters. The protagonists are a strong and intelligent woman and a man with a strong moral compass.
"The villains are equally well-drawn, with each member of the family having their own unique motivations and personalities. Overall, if you enjoy romance novels with intense action, likeable characters, a romance that will have you swooning, and a twisty plot, then Fatal Equation is the perfect book for you.
"Gethyn Jones has crafted an exciting and engaging romance novel that is sure to leave you wanting more. And if you do want more, head over to Gethyn's website to check out the accompanying EP." Epic Book Society

The Book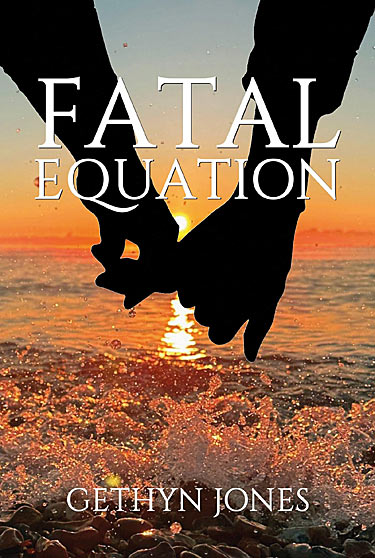 Summer 2023
Paperback & eBook
Fatal Equation
Age Gap Romance
Uplifting, dramatic, feelgood story – and check out the music ...
At the tender age of 16, Ali Kurmi was cruelly exiled to the south coast by his domineering father, to protect the family name. He was never asked to return. Now in this thirties, he's forced to work as an unofficial bailiff for his father's property company, a job he detests. The only thing keeping him going is songwriting and DJing.
Ali invests all his cash in recording his songs, in a plan to break into the notoriously unwelcoming music business. His off-beat passion for 70s and 80s music leads him into DJ work on the corporate events circuit, where he meets and is smitten with, a beautiful, older woman.
Laura O'Brien recently inherited a fortune after the tragic death of her husband Frank, the internationally acclaimed Irish racehorse breeder. In shock, and determined to avoid returning to the bottle again, she's left Tipperary to start afresh in Hampshire – with plans to put her new-found wealth to good use.
This unlikely couple's happiness, and their plans to launch Ali's music career, are soon imperilled when Ali finds himself being blackmailed by his own father – and innocently falling foul of a drugs cartel. Trouble's brewing for Laura too, not least her unhinged and dangerous step-daughter, hell-bent on revenge – and reparation.
Audio of above
Fatal Equation
The Music
Companion EPs are also available for streaming and download.
Volume 2
I'm Back
Healer
Living in the Now
May December
It's A Mess
I'm Waiting For Midnight
All songs by Gethyn Jones Copyright © 2020

"I could certainly get used to living the lifestyle of the super rich, but dealing with the fallout from contentious bequests and grasping beneficiaries, I don't know whether they'll all make it out alive! Highly recommended as an enjoyable, absorbing read. " S Archibald
"This has the making of a great TV drama and the surprise inclusion of six superb musical tracks by musicians collectively called CoolStar make this a good story to read. All good luck with it." J. Cross
"This book is a lovely story incorporating many different facets of life. It shows the wonderful characteristics of some people and the truly appalling characteristics of others. In the end goodness prevails but there are many tangled threads along the way. And I love the accompanying music." Janiemac