Best Romantic Books 2023
A new feelgood romantic novel to touch your heart ... from author Gethyn Jones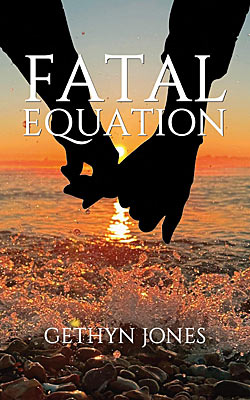 Fatal Equation - the Story
Ali Kurmi, an ambitious songwriter and DJ with a quirky taste in 70s and 80s music, meets and instantly falls for an older woman at one of his corporate gigs. Laura O'Brien was married to Ireland's legendary racehorse breeder, Frank O'Brien - until he dropped dead a year ago, leaving her a fortune - and two very bitter step-children.
Laura eventually left the acrimony behind and moved to Hampshire to start afresh. Settling in and eager to meet new people she took up the offer of a part time job at a Events company. It was at one of these functions that she met Ali Kurmi.
Fatal Equation tells their story as they fall hopelessly in love but soon encounter cruel obstacles - social prejudices, archaic religious traditions, family crises and the horrors of gangland Liverpool.
A romantic love story embracing passion, loyalty, tragedy, revenge, forgiveness, ambition - and lots of music.
"This story is a delicious mix of passion, love, spirituality ..."
"Highly recommended as an enjoyable, absorbing read ... an intriguing multi-cultural mix of characters and backgrounds."